Metal Or Biology
How Should We Deal With Septic Bone Defect Today?
53 y.o. female with the transverse midshaft humerus fracture, attempt for reaming and nailing, but in wain, because of the narrow endomedullary canal.
2 mm K wire osteosynthesis with «sufficient stability».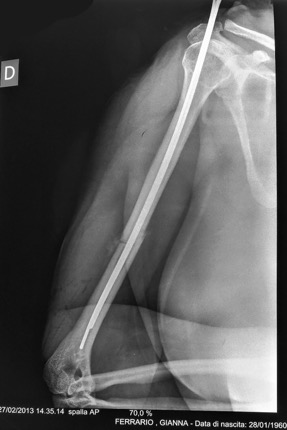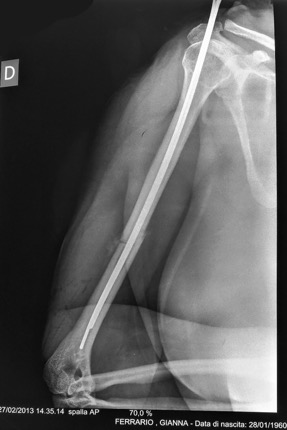 Comlicated with infection, removed K wires.
Debridment and External fixation.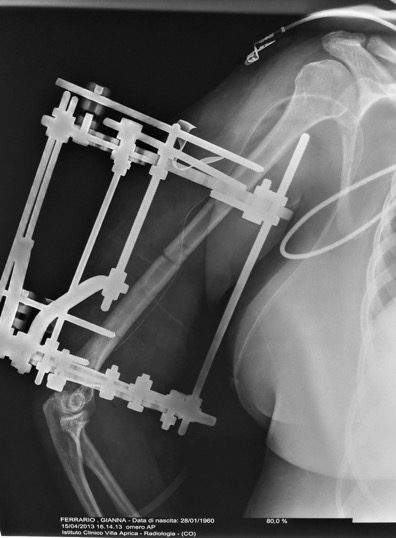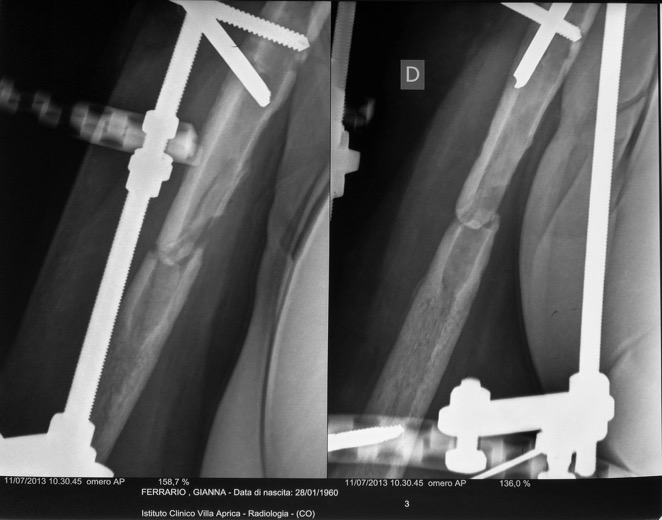 After 2,5 months (10 weeks)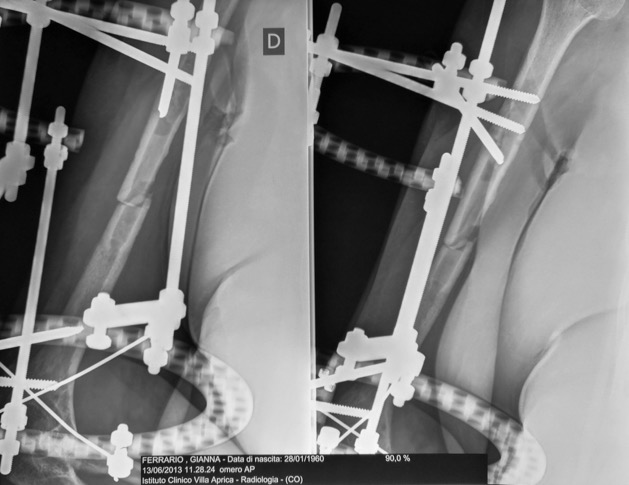 After 3,5 months (14 weeks)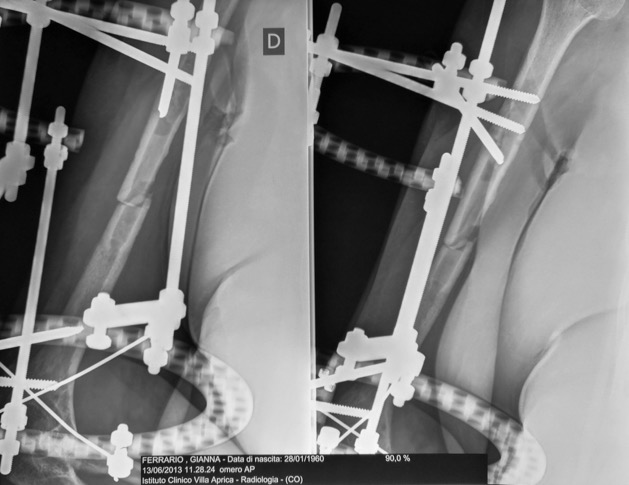 After 3,5 months (14 weeks)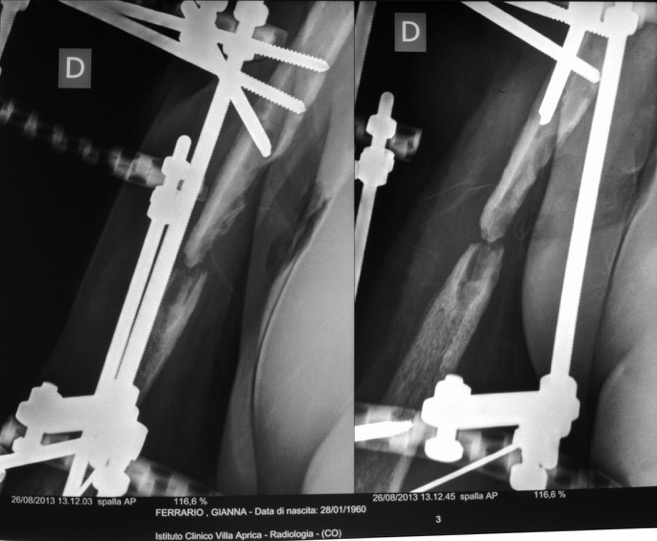 After six months (24 weeks)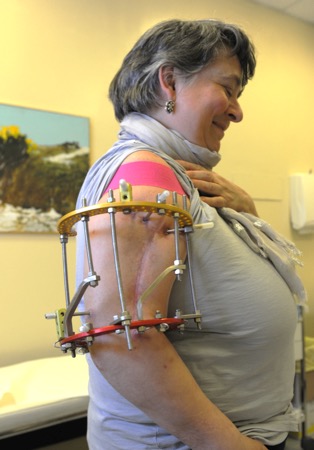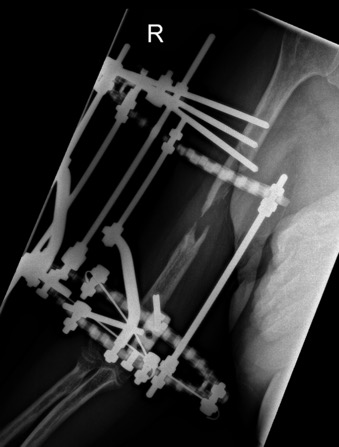 What kind of diagnostic imaging?
Do we need more debridment?
What kind of osteosinthesis do after that?
How to feel the defect:
– metal spacer (spessore metallico)
-vascolarised fibula (perone vascolarizzato)
-allograft (sostituto d'osso da banca d'ossa)
-external fixator again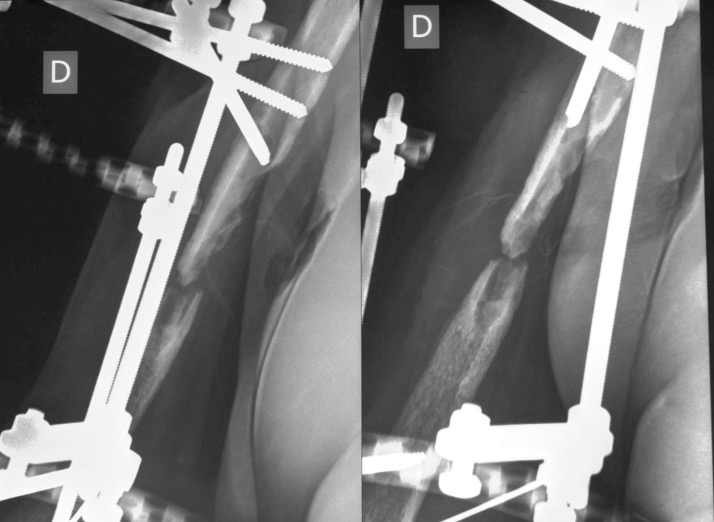 Scintigrafia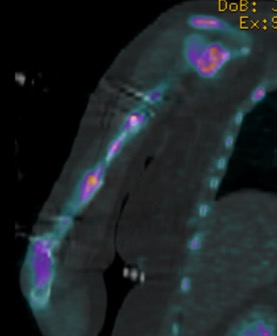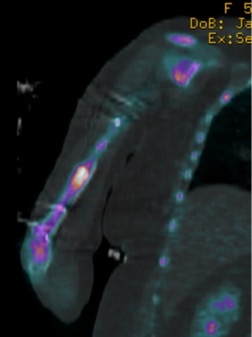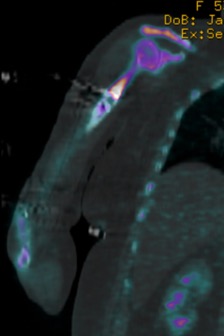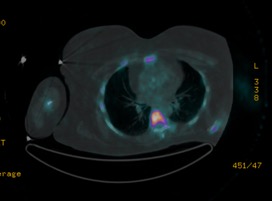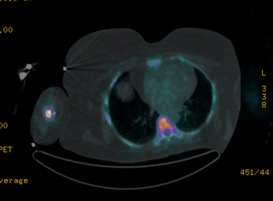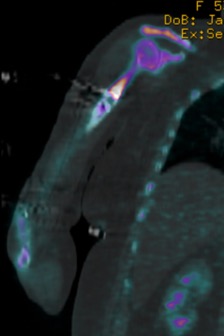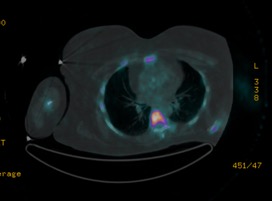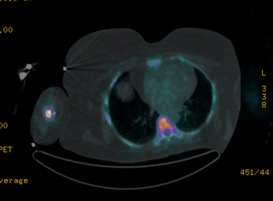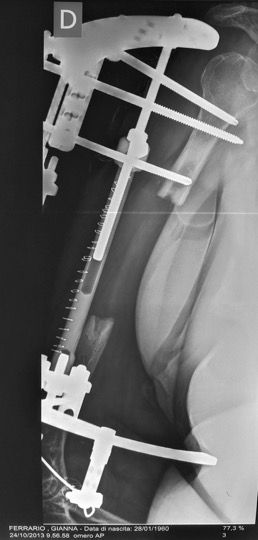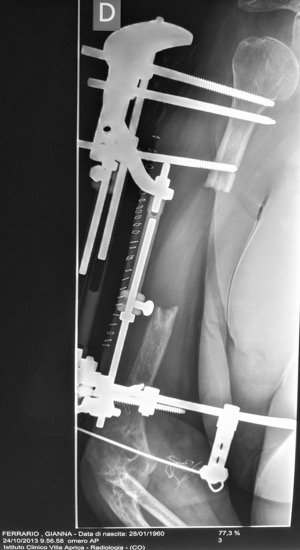 After 8 months (32 weeks)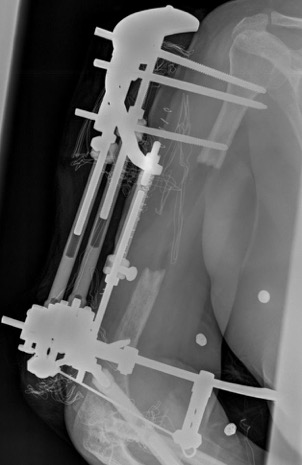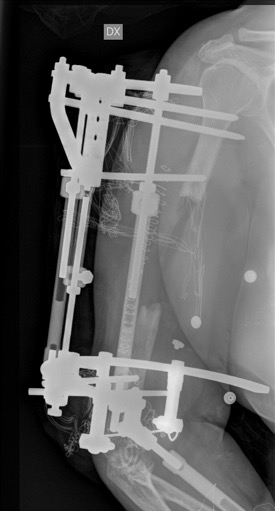 Second surgery
Osteotomy of distal humerus for lengthening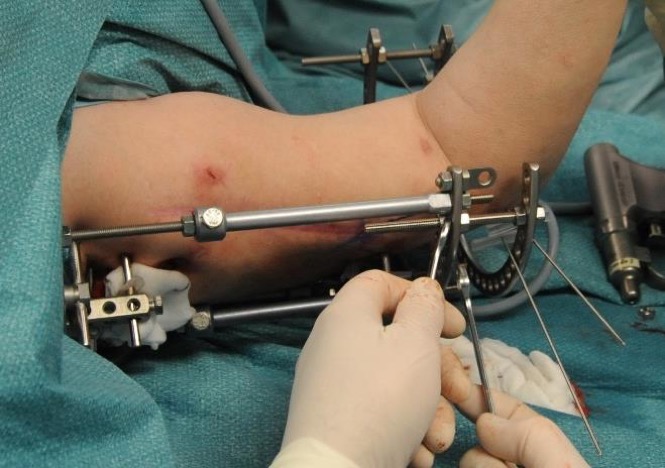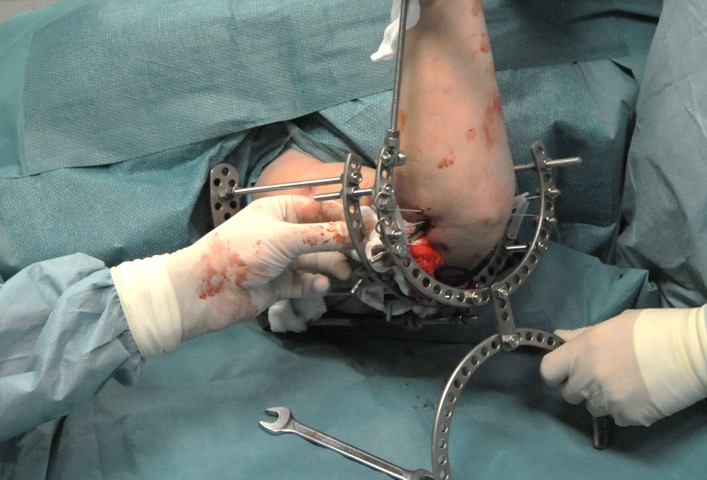 11 cm of lengthening of distal humerus, docking side disallinement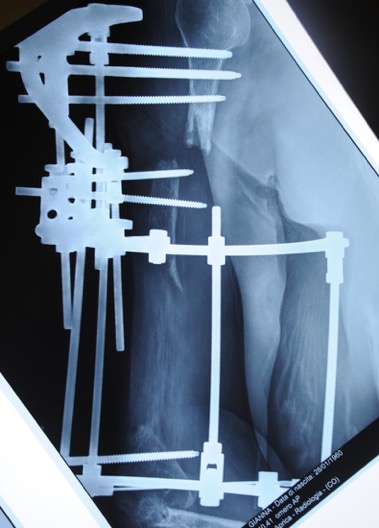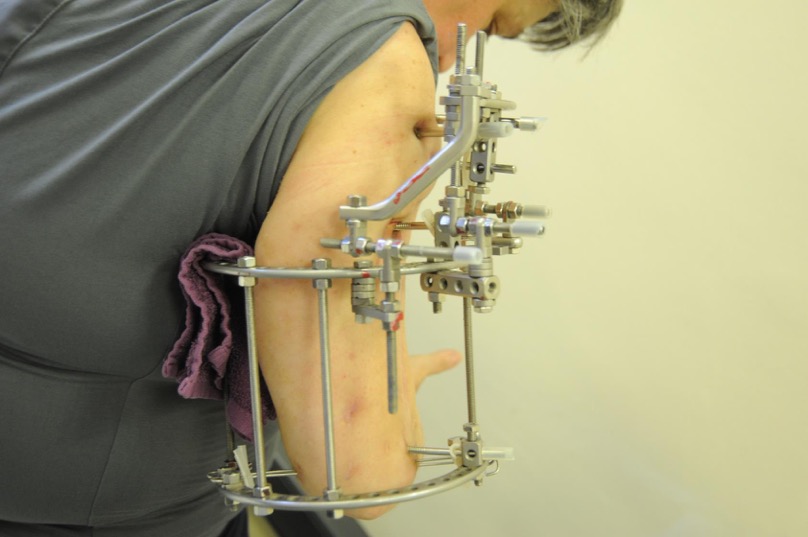 Radial nerve irritation and parestesia